PLAD unites with Marston Timber to create M&P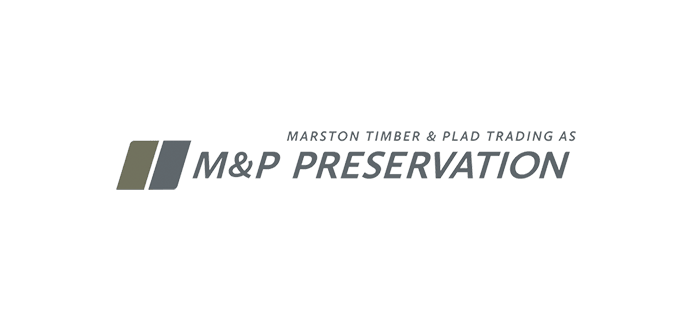 PLAD Timber & Damp Proofing has joined forces with Marston Timber Preservation, creating a new company that will be known as M&P Preservation. With 80 years' joint experience, the new venture places the company at the forefront of timber preservation in the Midlands.
M&P Preservation represents a joint venture between two well established Midlands companies, PLAD to the north side of Birmingham and Marston Timber to the south, each a leading specialist in the field of damp proofing, timber preservation and waterproofing.
Both are family businesses, run by partners who originally founded the trade in the mid-sixties, after being training by Rentokill Ltd. The companies flourished in the 70s and 80s, following the increase in residential property value and requirement by mortgage lenders for a Timber/DPC report prior to issuing a mortgage offer.
Today with 80 years' collective experience, M&P Preservation will uphold the traditional values of integrity, service and quality workmanship, protected by long-term warranty that helped build the businesses over the years.
It is testament to each company's capability and credentials that the majority of work undertaken comes from recommendation and repeat business, and the new company aims to build on this recognition within the marketplace.
Steve Dowell will head up the new company. He has 34 years' experience gained at Marston Timber, and is the son of one of the partners, Bob Dowell, who is also retained. He comments: "We are delighted to have amalgamated with PLAD as we share similar goals and aspirations. Both companies draw on a long and successful heritage, with a well-established reputation for expertise, honesty and reliability. The combined strength of the two companies places us in an excellent position for strategic growth over the next five years. We are very excited about the future."
A new website for M&P Preservation has been created, in keeping with the new name, and visitors to the previous websites of PLAD and Marston Timber will be automatically redirected.